Leading up to Christmas, our Social Convener #1, Charlotte, conspired with our Social Media Officer, Amadea, to post a little snippet of Christmassy goodness each day in our Uni-Verse Advent Calendar. When Christmas did finally roll around, we all huddled together in Café Votiv's cosy backroom, enjoyed home-baked goodies, Social Convener #2, Elli's, festive decorations and steaming hot drinks.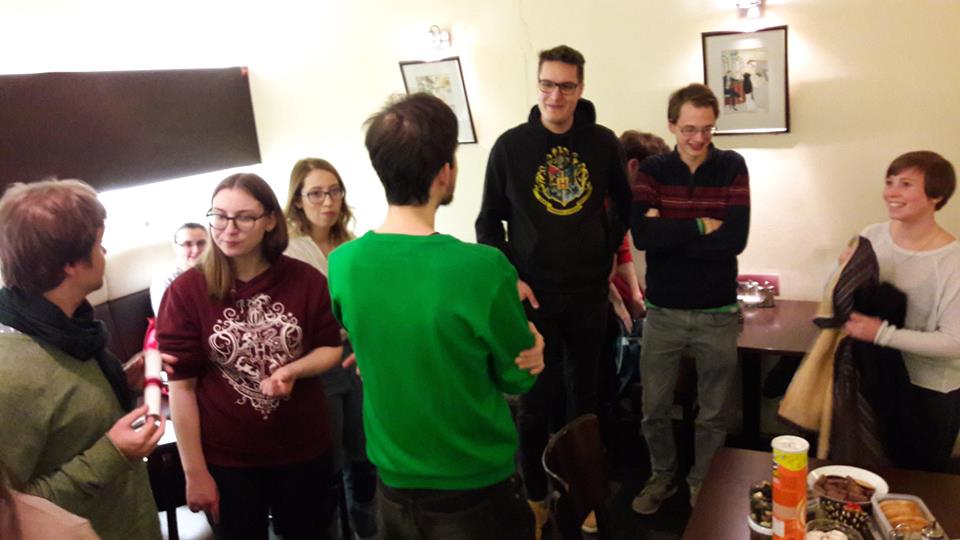 Christmas means presents and so we set up a Creative Secret Santa, in which each person had to fill one A4 page creatively (which means drawings, texts, stickers, etc.) for the person they had been assigned. Charlotte led us through each person reading their Christmassy creation out loud and because some of us already knew each other quite well at this point, it proved to be hilarious, individualised and, at times, genuinely touching.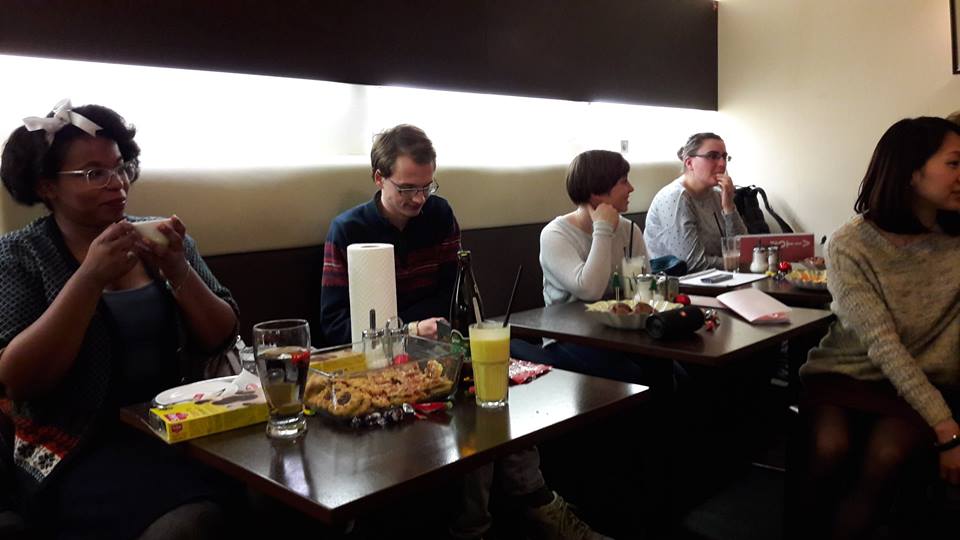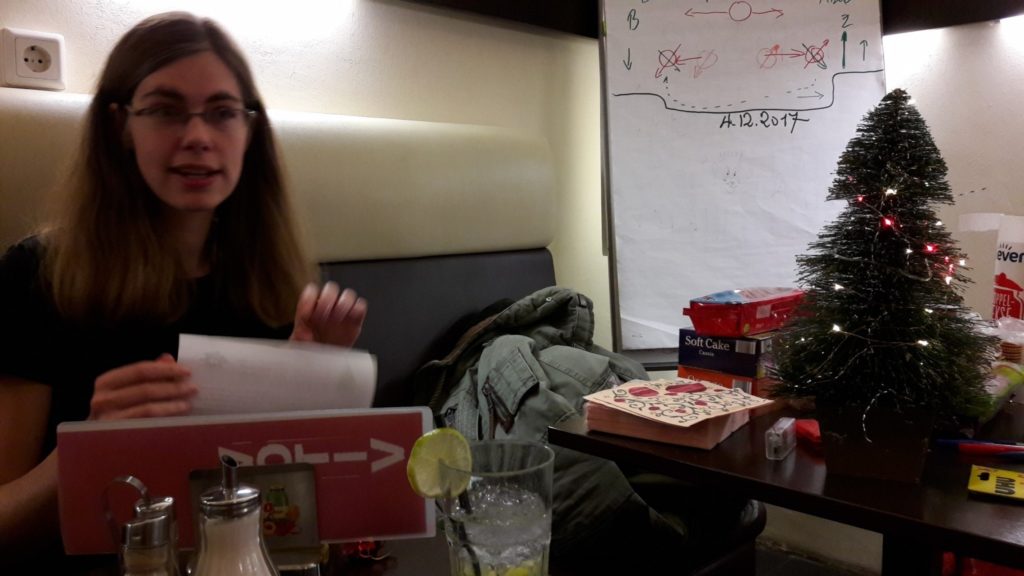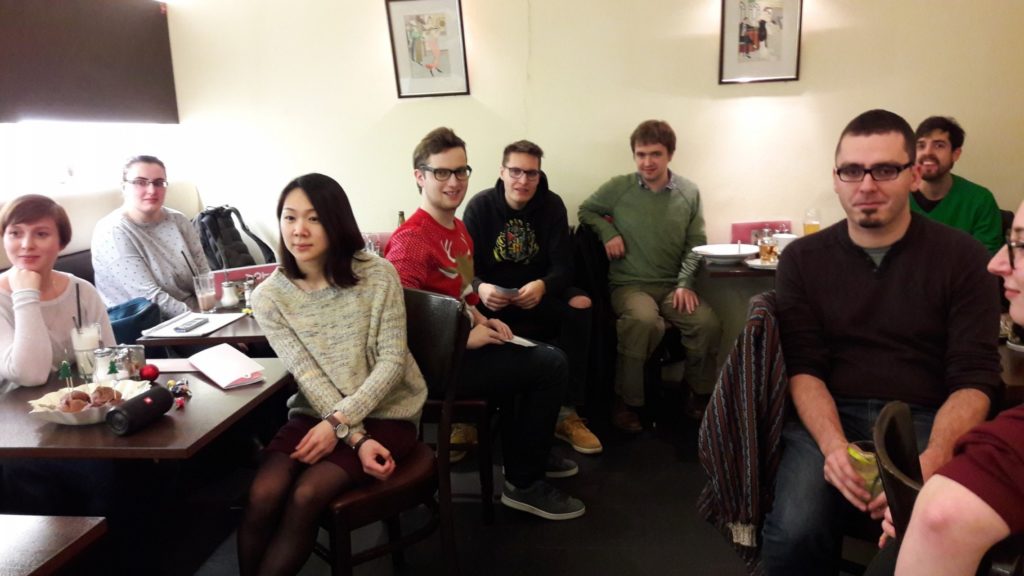 Then, we went to town on our Collaborative Christmas stories. We had prepared a bag filled with unrelated, but sometimes Christmas-inspired, words and we each drew one. Having written the first part of a poem or story inspired by our prompt, we then handed it to the next person, who had to draw another prompt from the bag and had to continue the text while simultaneously working in the word somehow. It was a blast 😀
There will be a selection of the best collaborative texts below the pictures once I'm back home in Vienna, because I'm an idiot and forgot to take them along on holiday, so for now, enjoy some pictures of us being concentrated and ~ in the Christmas zone ~ !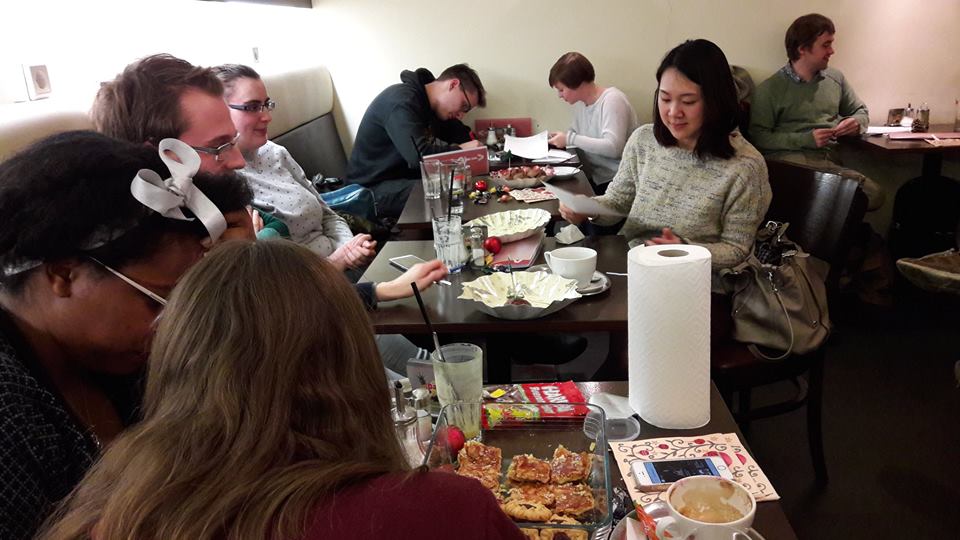 (This is where the texts will be)