There are many great societies for burgeoning and established writers in Vienna – we've compiled a list for you!
Sunday Writers' Club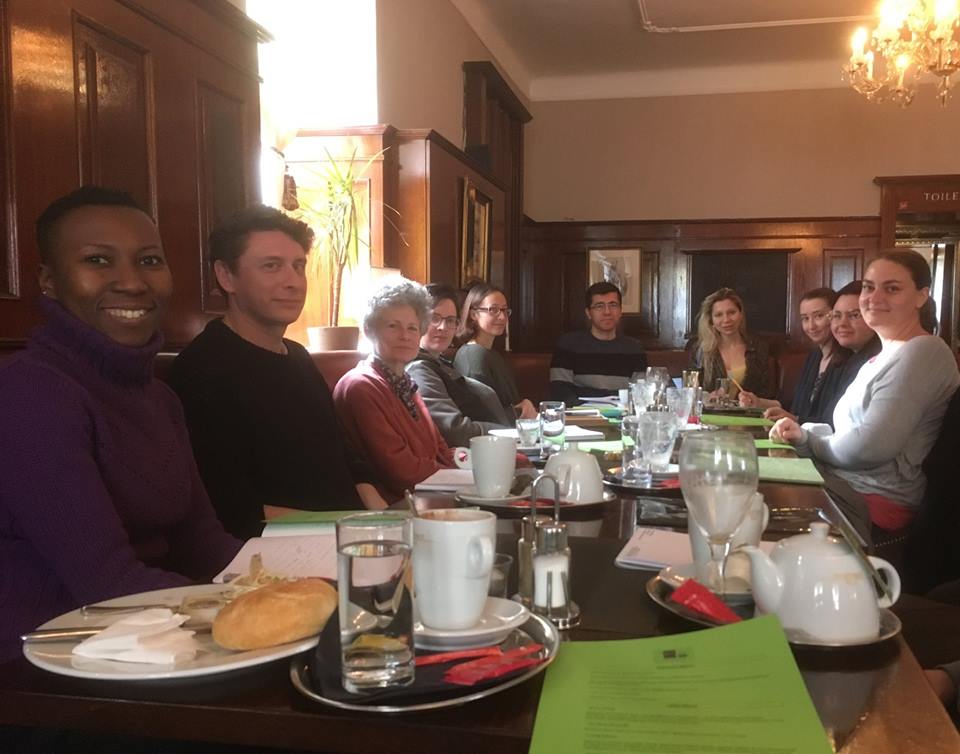 The idea: Helmed by published author Keith Gray ("Ostrich Boys") and creative writing workshop coach Paul Malone ("Creative Writing on the Go"), the Sunday Writers' Club offers (near-)weekly creative writing sessions for every kind of writer. Participants sign up on the website and pay €9 to receive an "exclusive cafe 'menu' of writing prompts carefully prepared to stimulate your imagination and inspire creativity". Occasionally, the SWC also hosts longer weekend workshops.
The frequency & location: As the name implies, meetings usually take place on a Sunday and usually in the cosy atmosphere of a traditional Wiener Kaffeehaus. Exact times and locations are revealed on the website.
The online nesting place: Facebook & Website
Vienna African Writers (VAW) Club

The idea: Founded and chaired by university professor Dr. Adams Bodomo, the VAW Club organises slam poetry events (with cash prizes, potentially interesting for starving artists!) and publishes its "Daworo" newsletter. Anyone can send in their texts for the newsletter and present them at the next VAW meeting, as long as their text is connected to Africa in some way, and anyone can attend the meetings for free.
The frequency & location: The Vienna African Writers meet at university, specifically in Seminar Room 1 at the Department of African Studies (Spitalgasse 2, Hof 5, 1090 Wien, first floor), usually once a month. Exact dates are revealed on their website.
The online nesting place: Facebook & Website
Not technically Writing Societies, but writing-related and very cool:
The Vienna Storytelling Collective
The idea: The Vienna Storytelling Collective is a group of dedicated professional writers that seeks to help the Viennese community of story-tellers to thrive and grow. They organise Open Mic nights that allow
short story writers, poets, singer-song writers, personal essayists, novelists, stand-up comedians and "something we haven't heard of yet"s to showcase their talents.
The frequency & location: The Open Mic nights ususally take place once a month, always at Café Korb.
The online nesting place: Facebook
Vienna Lit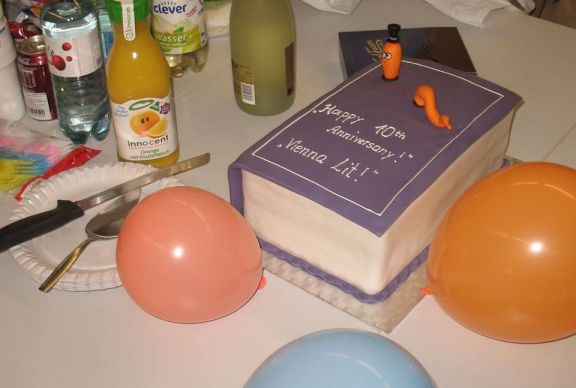 The idea: For the past 14 years, English Professor Julia Lajta-Novak and eternal librarian of the English Department Karin Lach have succesfully been running the English book club "Vienna Lit". Drinks are always provided and participants usually bring their own snacks along to mingle and share.
The frequency & location: Surrounded by books in the homey library of the English Department, the participants discuss a different piece of contemporary literature every month.
The online nesting place: Website