(You can submit your texts/art right here on this page – just scroll down to the submission forms at the bottom :))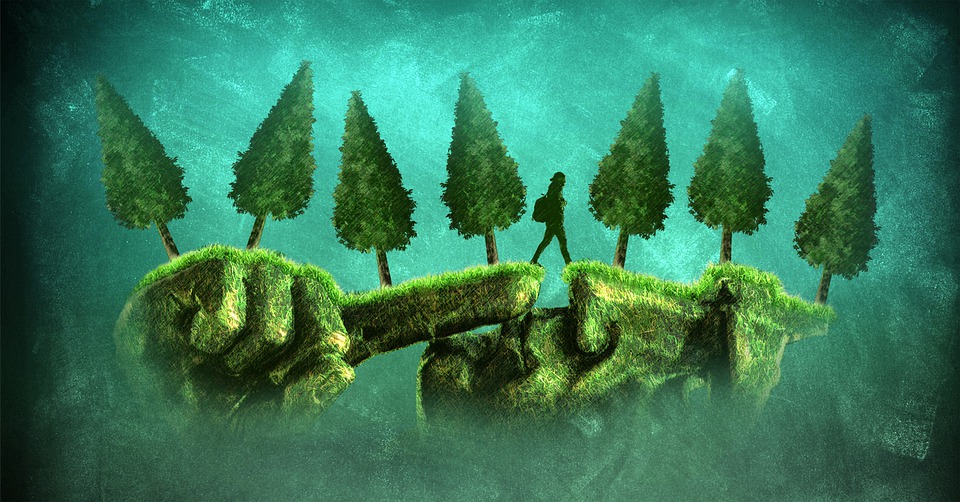 Shh, tread lightly, friend, and join us by the fire: 'tis the season to sit and sip and languidly watch the muffled world outside. Let us listen to the soft melting of snowflakes and ponder why there is no verb like "schweigen" in the English world. In these roaring 2020s, we'll rebelliously fill a whole Pocket Universe with quiet (and unexpected noise).
"silence." will be the third anthology in three years to be published by us, the cool cats* at the Uni-Verse, the Creative Writing Society at the University of Vienna. (*Disclaimer: Perception of coolness may vary)
Once again, we are looking for the best texts on the topic of "silence." (in the Thematic Sections), as well as your best texts on any topic and in any genre in general (in the General Section). Deadline: Feb 14, 2020.
We'd also like to include visual art/illustrations again, so we are looking for 10 black & white illustrations and 1 cover illustration in full colour or black & white, all on the topic of "silence." Deadline: Feb 14, 2020.
All the details are included on these beautifully serene posters designed by Erik Pekny, but if you have any questions, please do not hesitate to contact us at pocketuniverse3@universe.univie.org!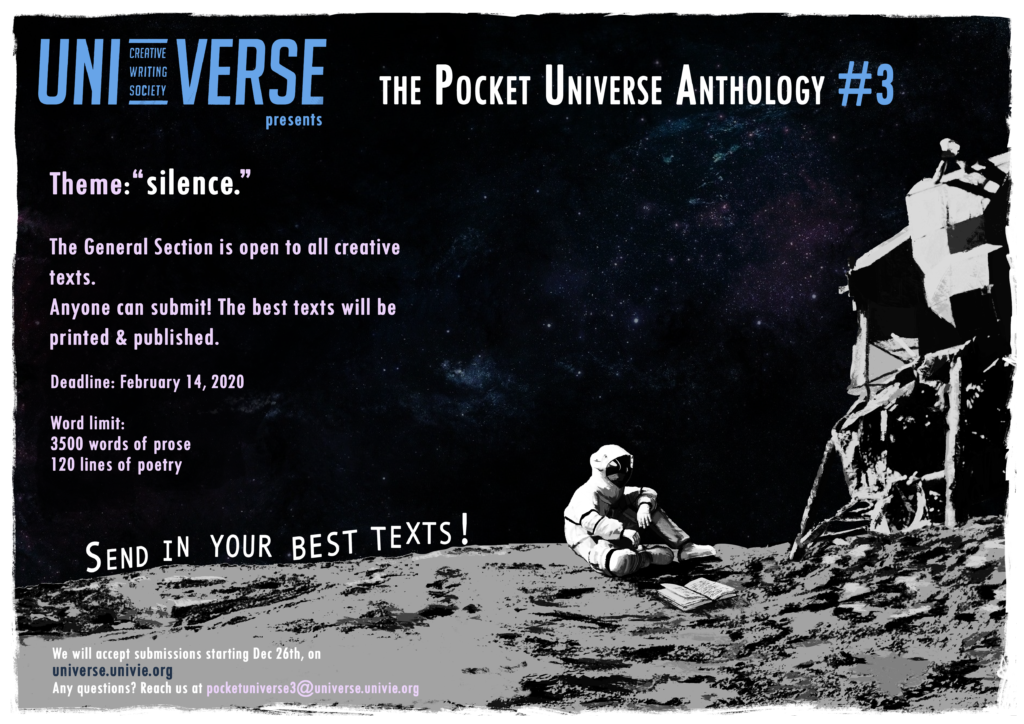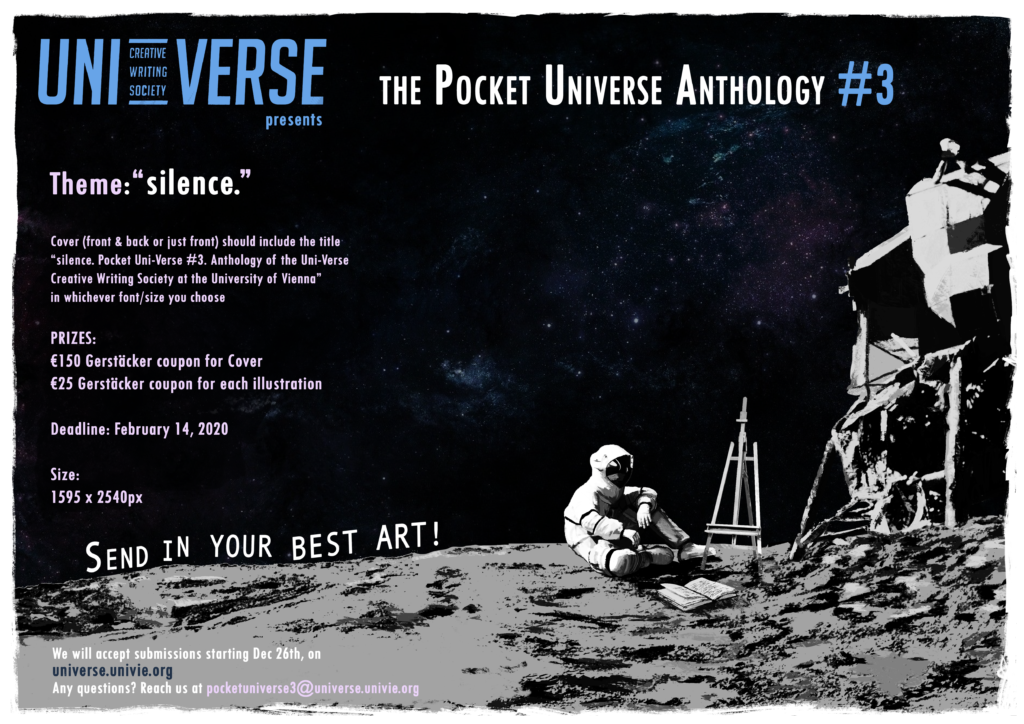 Submit your best texts here!
Submit your best illustrations here!