Do you like creative writing? Are words your best friends and (digital) paper your hiding place?
Then join the Uni-Verse! We are a group of writers, poets and people passionate about creative writing. We meet on a weekly basis to share our poems, stories and writermajigs with each another. If you'd like to visit the Uni-Verse or become a part of it, let us know by sending an email to writing@universe.univie.org. Everyone is welcome! 🙂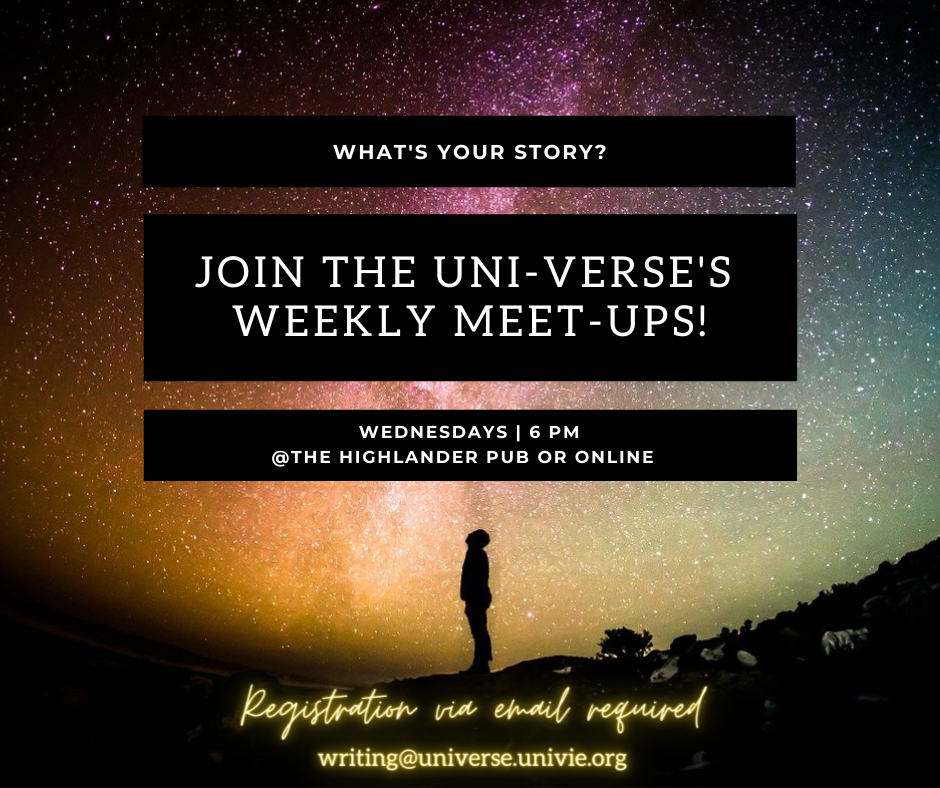 We are aware that this means that potentially not everyone who'd like to join us may be able to do so. The Uni-Verse's aim has always been to be welcoming and inclusive, no matter the circumstance. We, the committee, will do our best to ensure that our meetings stay as open and accessible as possible.
Next meeting(s):
Wednesday, October 21 at 18:00
at the Highlander (Sobieskiplatz 4, 1090)
As the number of participants is limited, please reserve a seat at writing@universe.univie.org by Monday, October 19, 19:00. To read a text, please send it alongside your seat reservation. Places are first-come-first-serve and preference will be given to those who'd like to read and get feedback on a text. We hope this is okay with you.
Stay healthy, stay sane and never stop writing,
the Uni-Verse Committee