Do you like creative writing? Are words your best friends and (digital) paper your hiding place?
Then join the Uni-Verse! We are a group of writers, poets and people passionate about creative writing. We meet on a weekly basis to share our poems, stories and writermajigs with each another. If you'd like to visit the Uni-Verse or become a part of it, let us know by sending an email to writing@universe.univie.org. Everyone is welcome! 🙂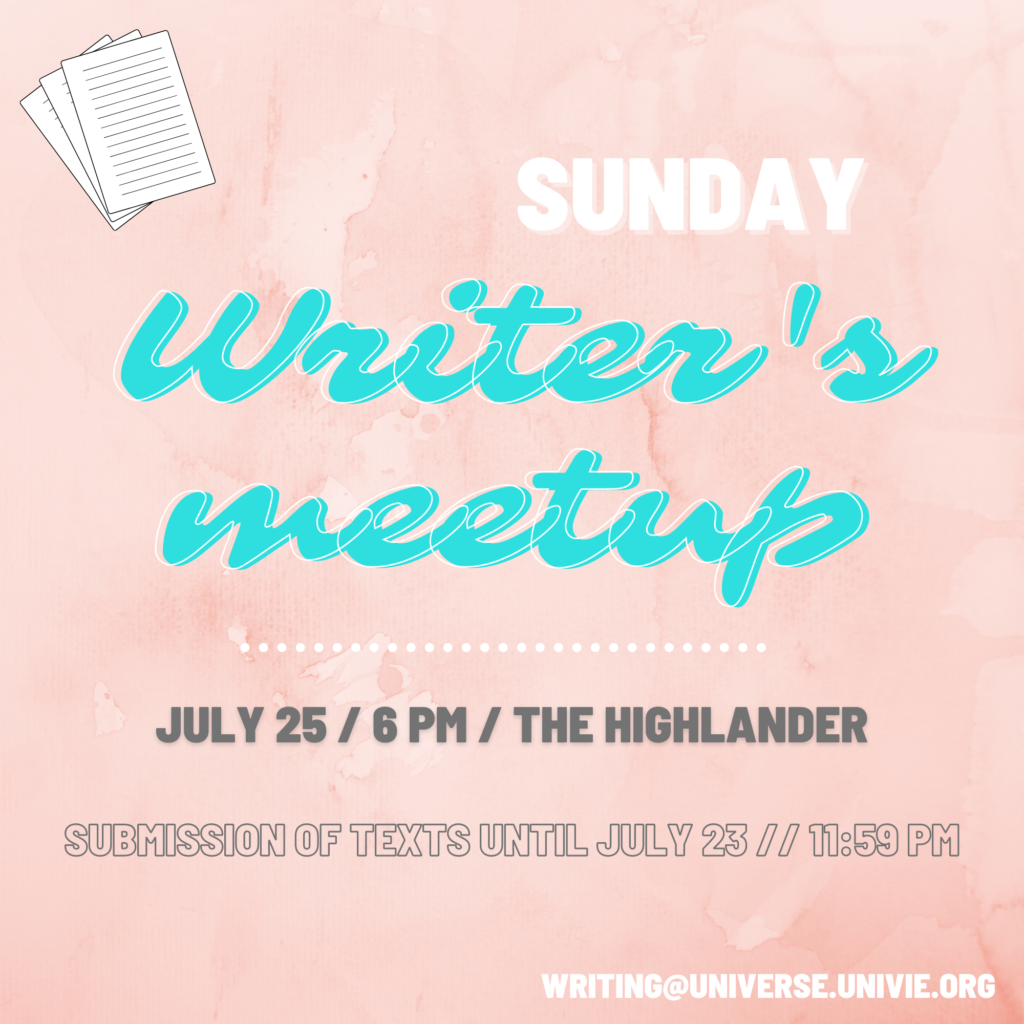 Next meeting:
Sunday, July 25 at 18:00
@The Highlander (Sobieskiplatz 4, 1090 Vienna / close to U6 Währinger Straße)
To share a story or poem at our meeting, please send your text to writing@universe.univie.org by Saturday, July 24, 23:59. 
There's no need to register in advance.
Stay healthy, stay sane and never stop writing,
the Uni-Verse Committee