We want you — become part of the Uni-Verse Committee
As this year is coming to a close, we are currently preparing for our Annual General Meeting ("Jahreshauptversammlung") and the election of next year's committee. If you are interested in guiding the Uni-Verse through the next academic year and in turning your ideas for projects that promote creative writing in Vienna into reality, becoming a committee member is an amazing opportunity to do all of that. To give you an idea of the committee positions that are up for grabs, this year's committee members tell you what their positions are all about below.
Since some of the committee members are graduating and/or will be moving on to other adventures soon, we invite you even more to run for any position you find interesting!
Positions available include President, Vice President, Treasurer, Secretary, Social Convener and Social Media Manager.
If you are interested in becoming a committee member or have any questions, just write us an email at writing@universe.univie.org 🙂
---
The positions
President
current: Anmol Gandhi
Core Responsibilities:
Hosting and moderating the weekly writers' meetings
Hosting the committee meetings
Acting as a lead representative and signatory of Uni-Verse
Managing and leading the committee
What I particularly liked and learned:
I have loved hosting every second of every weekly meeting I have attended and the community I have found through them. The weekly meetings have helped me to find friends, mentors, editors, and the other Highlander 😉
It has always been a dream of mine to work in publishing and being in the committee has afforded me the luxury of learning and closely partaking in that process.
The biggest learning of the past year is how effective communication can solve just about any problem out there. So communicate, communicate, communicate and then, communicate some more!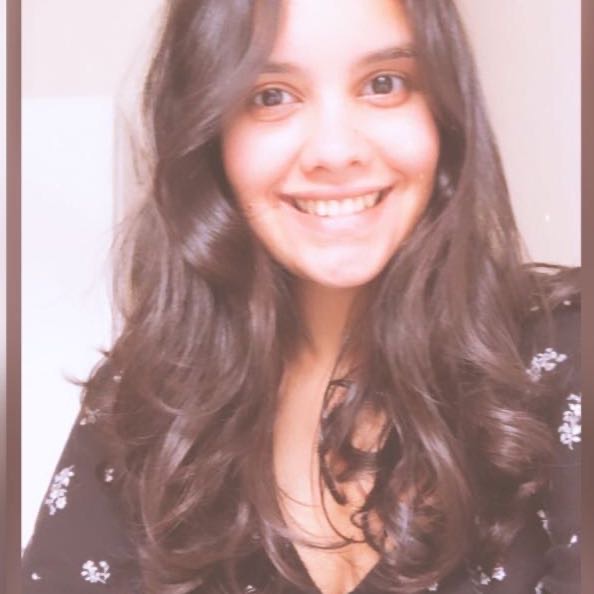 ---
Vice-President
current: Holly Evans
Core Responsibilities as VP:
President's deputy and second-in-command: staying on top of dates, assignments, and managing expectations
Host weekly meetings & cohost monthly committee meetings with the President
Manage and support fellow committee members
Organise the Annual General Meeting (AGM) with the secretary
Manage grant applications and other bureaucratic tasks
What I particularly liked and learned:
Dressing as an astronaut and biking through the city to sell anthologies 😉
Writing Newsletters
Anthology publishing and editing
#NoWrongWayToWrite creative writing workshop
Managing the Uni-Verse Instagram account
Among the things I've learned is a wide variety of writing skills and trades! (content creation, editing, teaching, networking, publishing, etc.)
---
Treasurer
current: Selina Rebhandl
Core responsibilities:
Manage the regular finances: keeping a ledger of all in- and out-going money, refund committee members, collect membership
Communicate with sponsoring members
Manage the annual finances: compile the annual finance report, run the report by the Wardens (Profs. Radak and Reichl), present annual finances at AGM
What I particularly liked and learned:
Greatest passion project: I got to co-host the 90min creative writing workshop #NoWrongWayToWrite at an academic conference (YouthMediaLife 2021) and it was both great experience and great fun.
I think the biggest thing I learned is how many things stand or fall with good and successful communication and how utterly crucial it is to always state as clearly as possible what is happening when, involving what/who, where, and what needed to happen to get it done. The other thing I learned is more like 15 small things summarised in one: how to semi-professionally work in a team and keep a thing (in this case a society) running. I spent three years figuring out how to share and pass along work and responsibilities, how to apply for grants, do paperwork, communicate with businesses and partners, and keep my team updated on it all.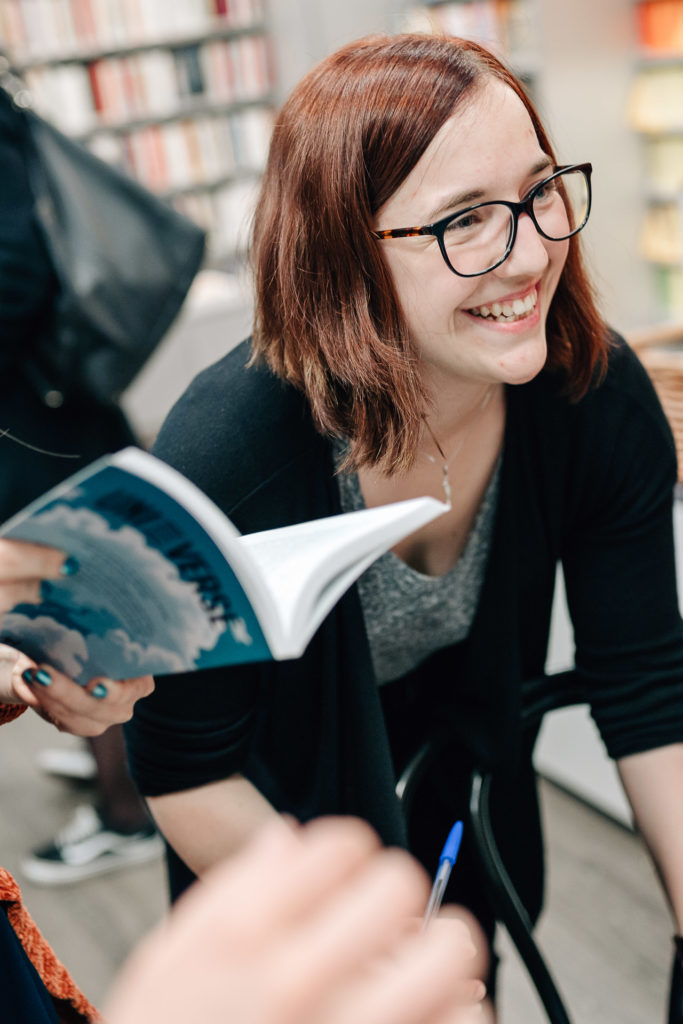 ---
Secretary
current: Florentina Jungwirth
Core responsibilities:
Keeping a list of official members
Preparing the agenda for committee meetings & taking minutes during committee meetings
Organising and hosting the AGM with the VP
What I particularly liked and learned:
Although it's not necessarily the secretary's duty, I loved creating the booklet every week and getting to experiment with the visual elements of it. The booklets along with organising Maypril Fools are my biggest achievements as a committee member to date. What I learned on the job: branch out if you're passionate about something.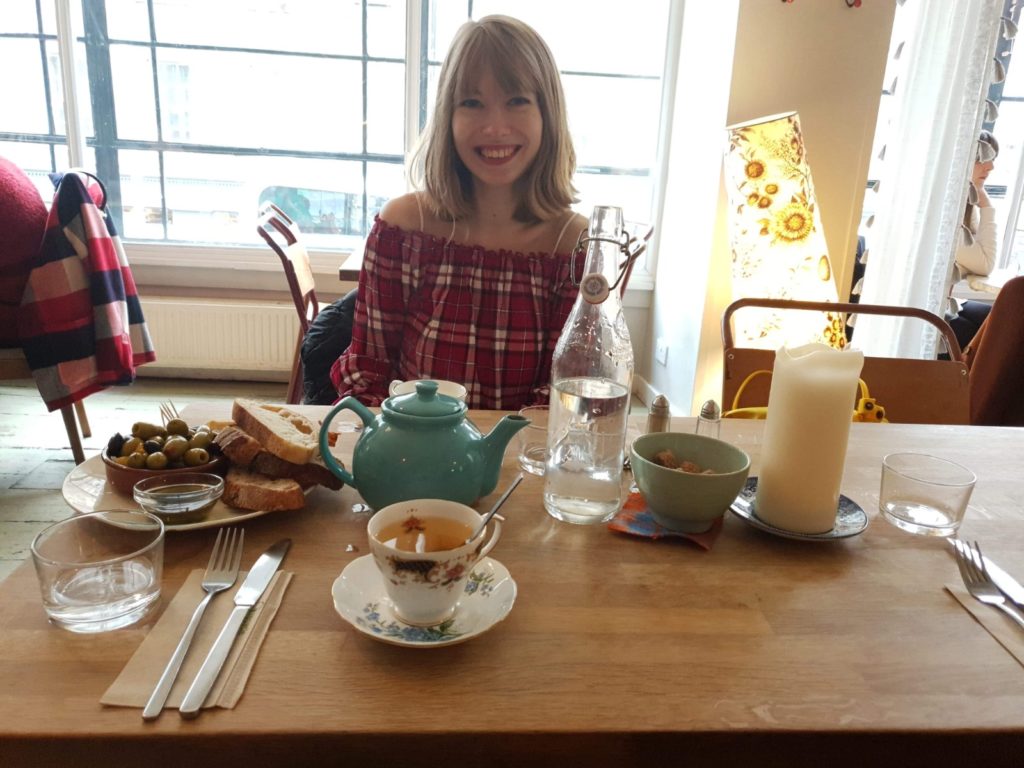 ---
Social Convener
current: Christina Mattson
Core responsibilities:
Planning multiple events of varying sizes throughout the academic year
Working with the social media manager to market events to the public
Hosting and putting together events (gathering supplies, setting up, breaking down, etc)
What I particularly liked and learned:
As a committee member, I've gained a lot of experience in adaptability. Helping to plan a book launch that moved from in-person to hybrid to digital forced me to be resourceful and gain some much-needed technological skills. I also hugely enjoyed working with other members to put together an academic conference workshop that aimed to make creative writing feel more accessible to both established scholars and newly-minted students. The support and stimulation of a passionate team has been incredible.
---
Social Media Manager
Current: Amadea Brenner
Core responsibilities:
Announcing the weekly meetings
Creating content for Uni-Verse's social media channels
Moderation of the Uni-Verse Facebook group
Overseeing the email inbox
What I particularly liked and learned:
As Uni-Verse's social media manager, I gained a lot of flexibility in my creative and academic writing through designing content for our social media channels. I also learned a lot about teamwork, communication and leadership skills. One of the aspects I liked most about being a committee member is the freedom and space you get to create. To me, this not only concerns my writing but also events that we jointly planned (like our #NoWrongWayToWrite workshop) and projects that at first may seem like far-away dreams until they become reality (like self-publishing our anthologies).
---
If you are interested in joining the committee, feel free to get in touch with us prior to the AGM. However, it is also completely fine if you participate in the AGM (official membership of our Verein required, more info here) and announce that you'd like to run for a particular position during the AGM. 🙂