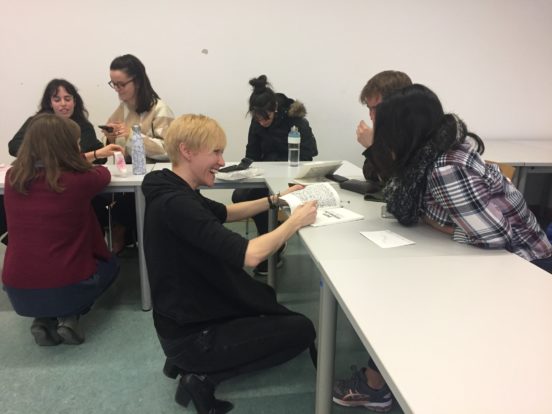 Just before the corona crisis locked everyone's doors, the brilliant Tara Skurtu stopped by the Uni-Verse for a second time….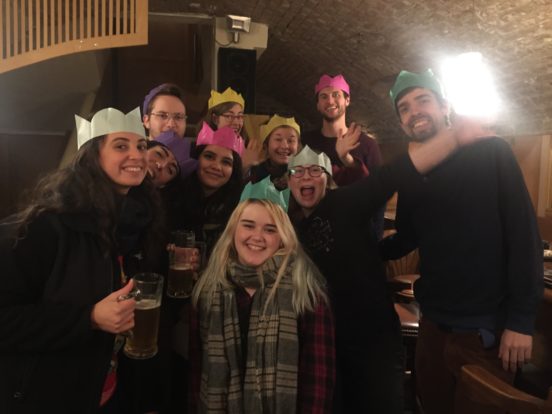 Third time's a charm – for our third annual Christmas party, we gathered in our cave below the Highlander Pub & Garden, exchanged Creative Secret Santas, gestured hysterically in charades and wore snazzy pastel crowns (as one should, always). We also decorated our own Christmas tree (he's called Henry) and became Queen Elizabeth, Holly's daughter, and Naruto for a while.
Find the pictures here!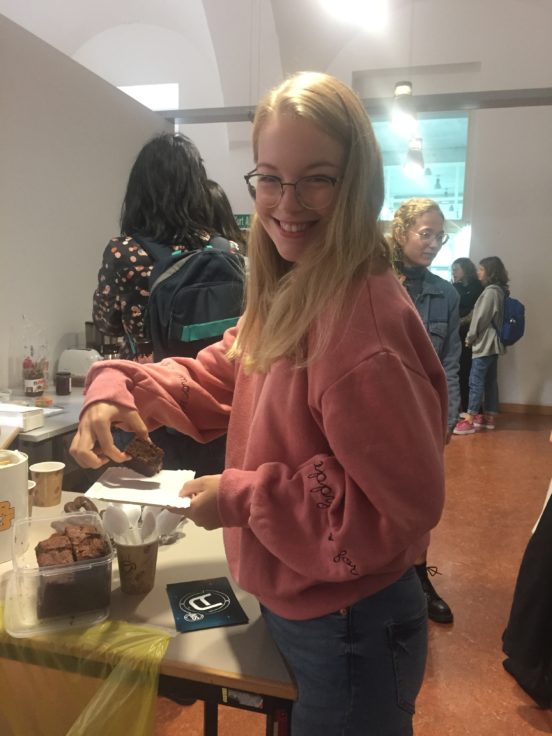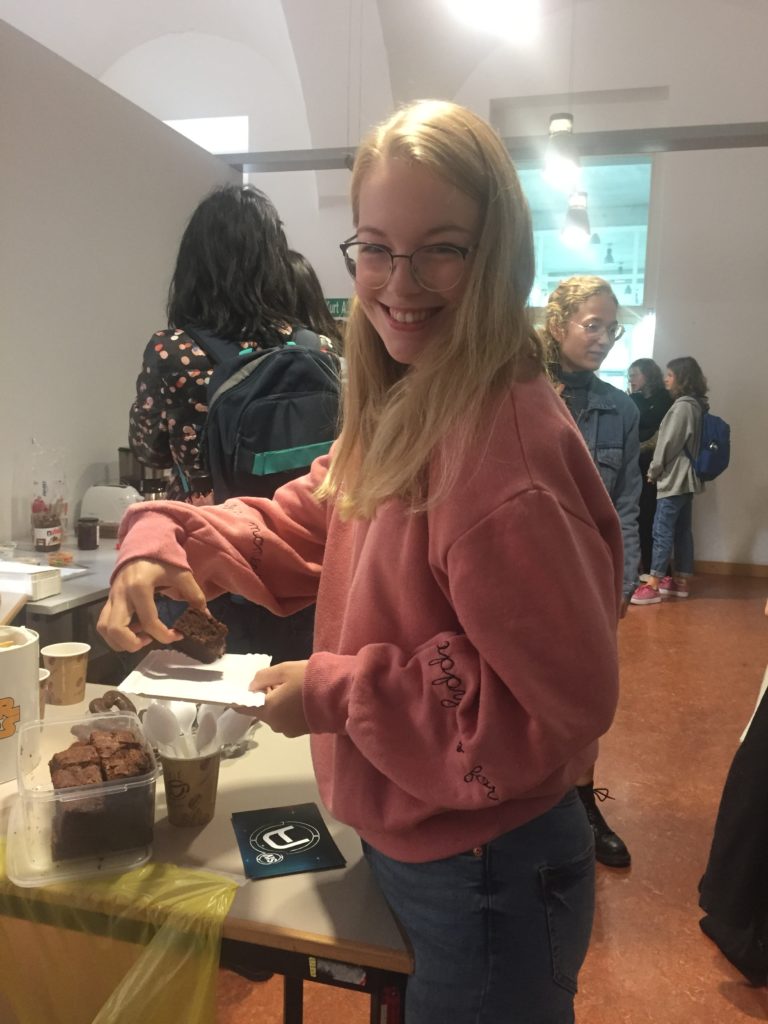 Breakfast-themed poetry, autumn-themed Chai galaxy cakes and lots and lots of fandom talks and literary discussion abounded at our first joint breakfast with the STV Anglistik!