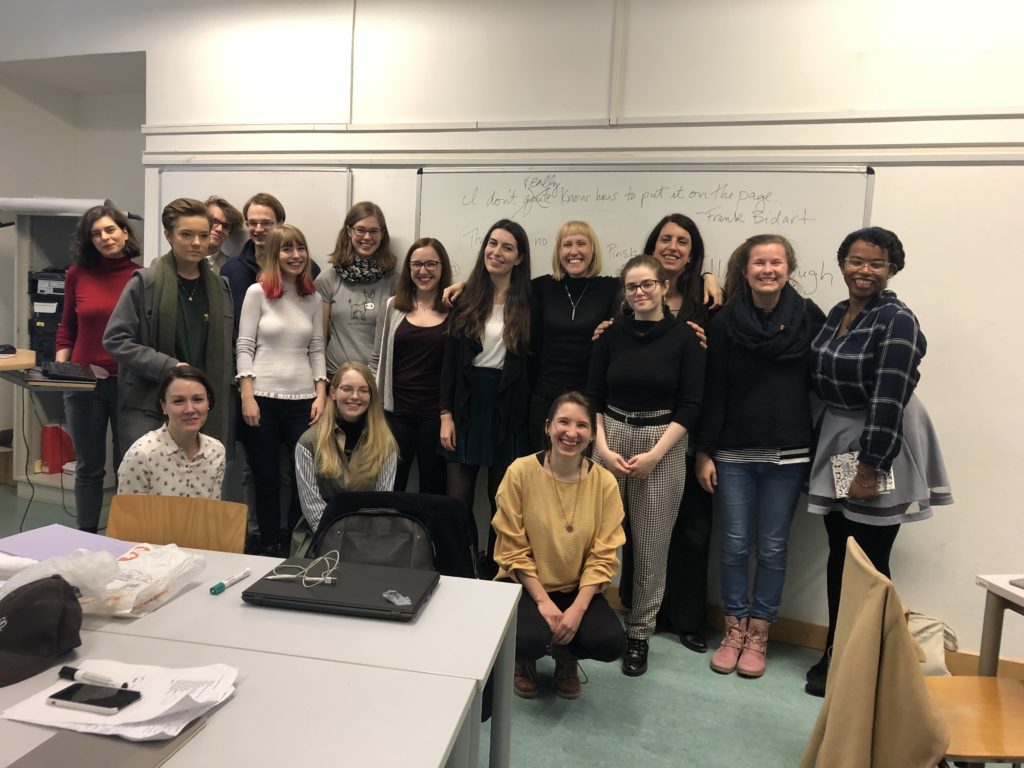 On Friday, the 15th of February 2019, the amazing Tara Skurtu visited the Uni-Verse on her tour all over Vienna.
Even though we're still a very young society and couldn't offer her much, Tara generously agreed to give our members the priceless opportunity to learn from a master of her craft. Tara also brought signed limited edition copies of her poetry book, "The Amoeba Game", which attendees could purchase at the workshop.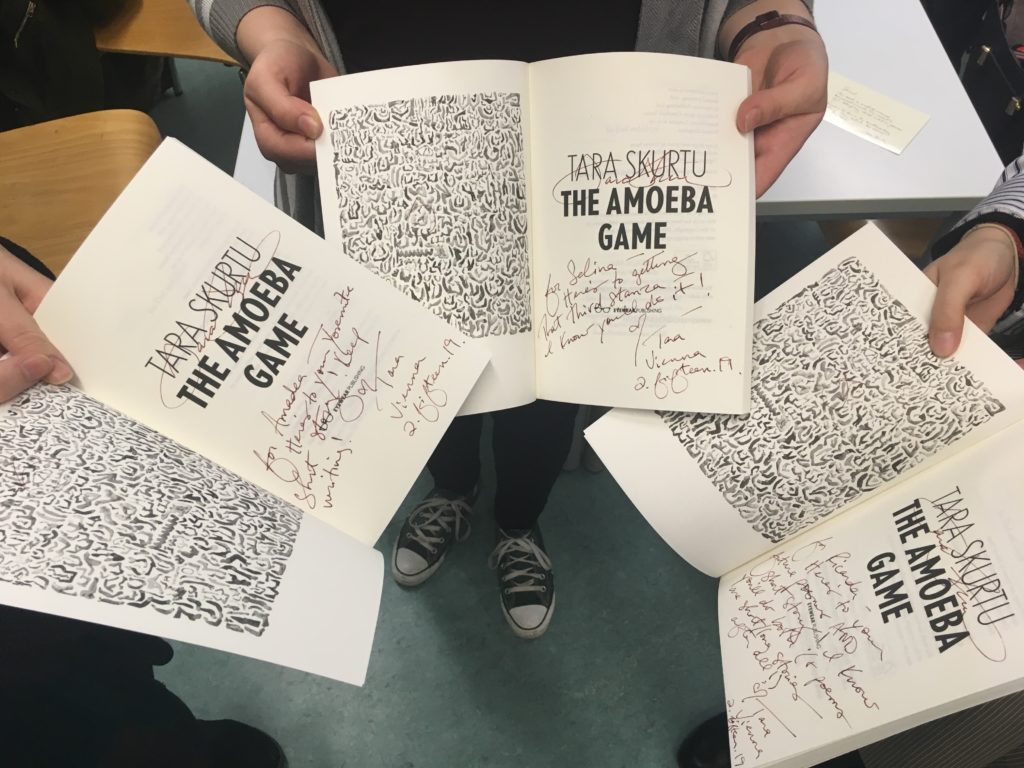 Who is Tara Skurtu? An American poet, creative writing coach, and public speaker based in Bucharest. A two-time U.S. Fulbright grantee and recipient of two Academy of American Poets prizes and a Robert Pinsky Global Fellowship in Poetry, her poems are published internationally and translated into seven languages. Tara is the author of the chapbook Skurtu, Romania and the full poetry collection The Amoeba Game.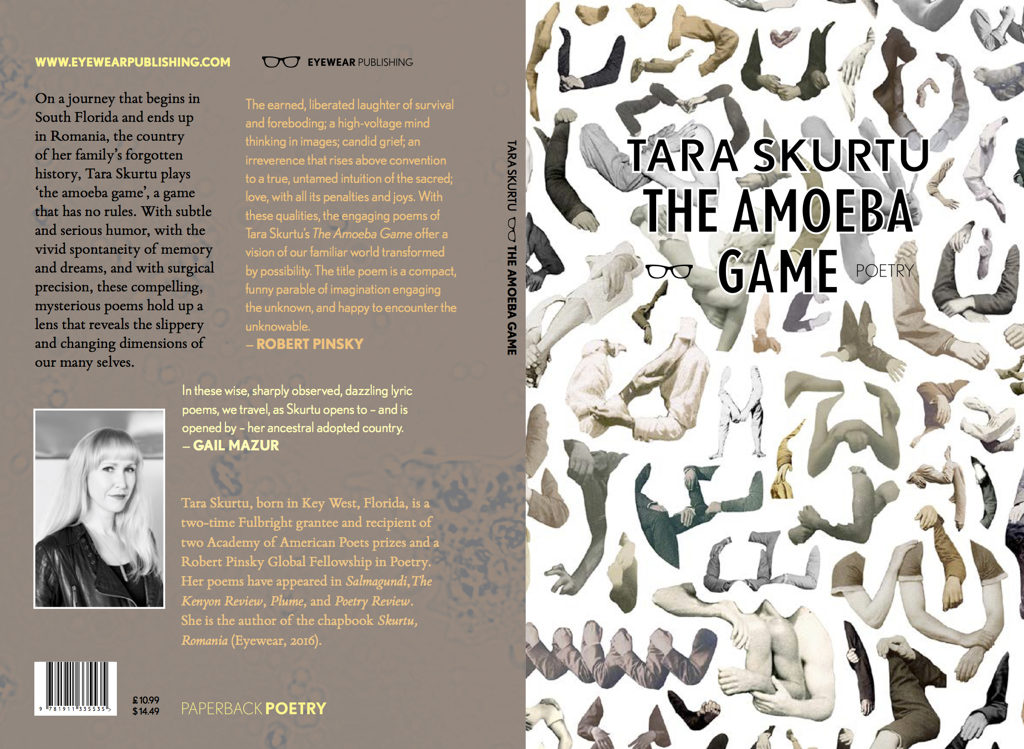 Tara has worked at the Edmond J. Safra Center for Ethics at Harvard University and taught at Boston University, where she was a lecturer in creative writing and taught composition to incarcerated students through BU's Prison Education Program. At present, she works as a game writer and creative design consultant, and she leads creativity seminars and writing workshops for individuals, small groups, and companies.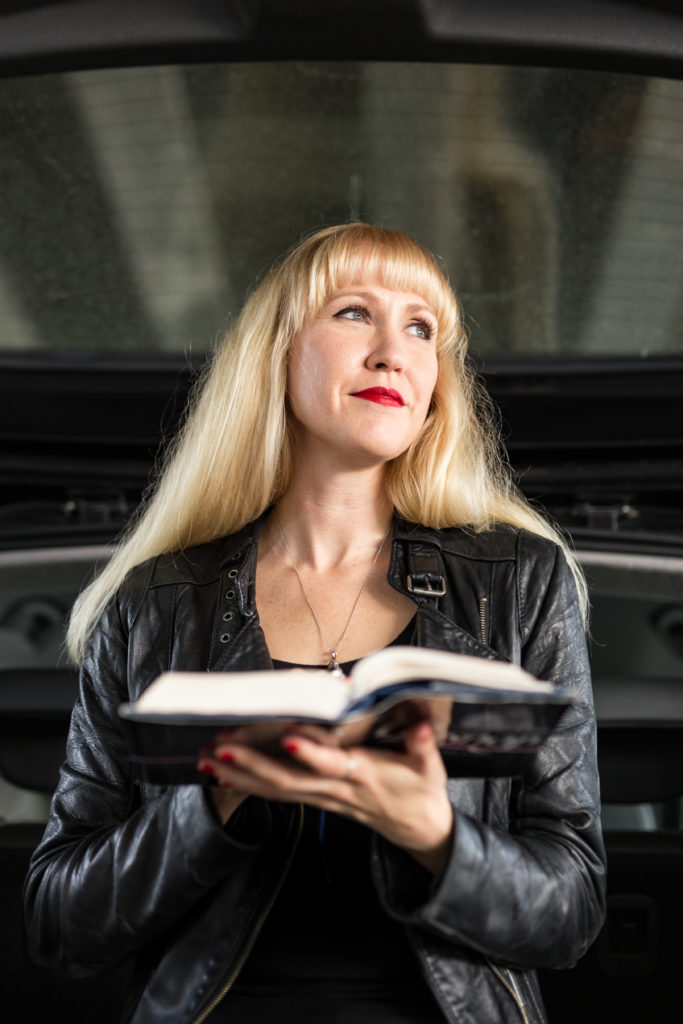 For her visit to the Uni-Verse, Tara first talked to us about her slow-burn romance with poetry, her journey from Boston to Romania, girl scout games and disembodied arms, finding publishers and starting Twitter campaigns for legal rights, US bombings and post-communist Romanian clapping, slow trains and following your dreams and, of course, amoebas, amoebas and amoebas on our podcast. You can find the episode here!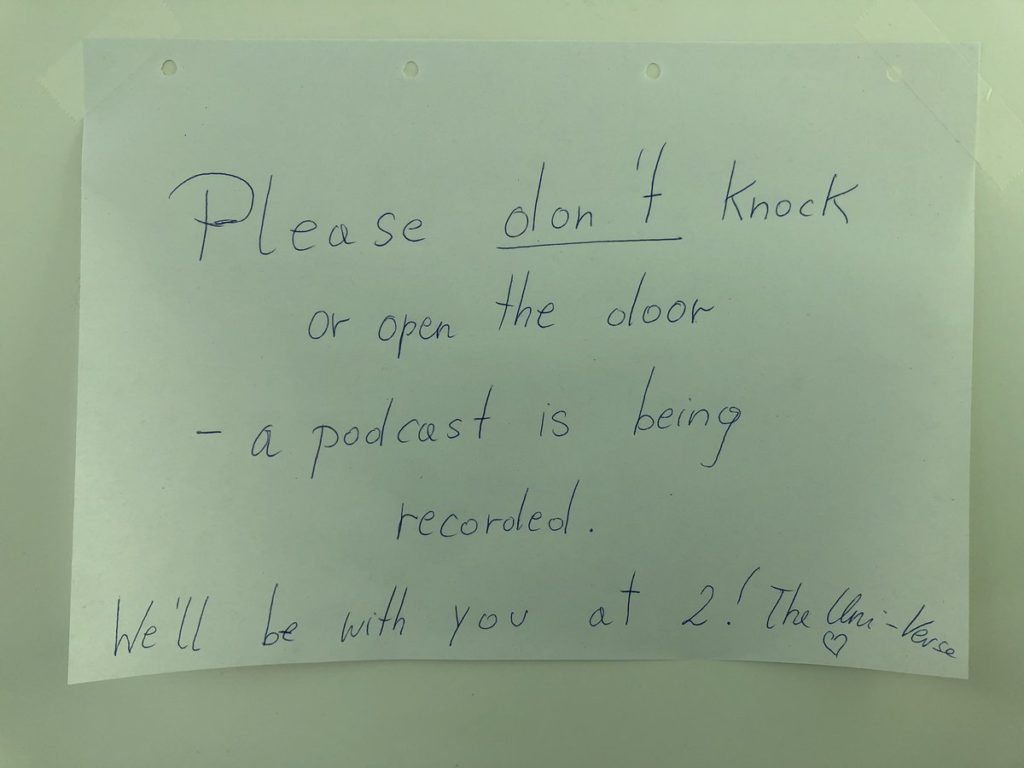 After the podcast was recorded, we dove into the actual workshop. We began by discussing our writing-related fears and discovered that they were not only shared by most everybody in the room, but also that they are usually related to the fear of creating itself.
We wouldn't like to give too much away, but Tara had come prepared with the perfect counter-strategy! Exploring the etymology of prose and verse, lots of laughter, punchy quotes and ancient Romanian architecture were just a few of the ingredients of the complex and potent Skurtu antidote.
Tara even stayed on for a bit longer than originally planned, so we still had the opportunity to put one of her writing methods into practice. Under her guidance, we transformed long-buried memories into the first draft of a real text – and in less than 20 minutes to boot!
Tara, if you're ever back in Vienna, we'd be honoured if you dropped by the Uni-Verse once more – we had a blast 🙂
And finally, we shall let the highly focussed, beaming and giggly faces in the following pictures speak for themselves.
Pictures from the workshop: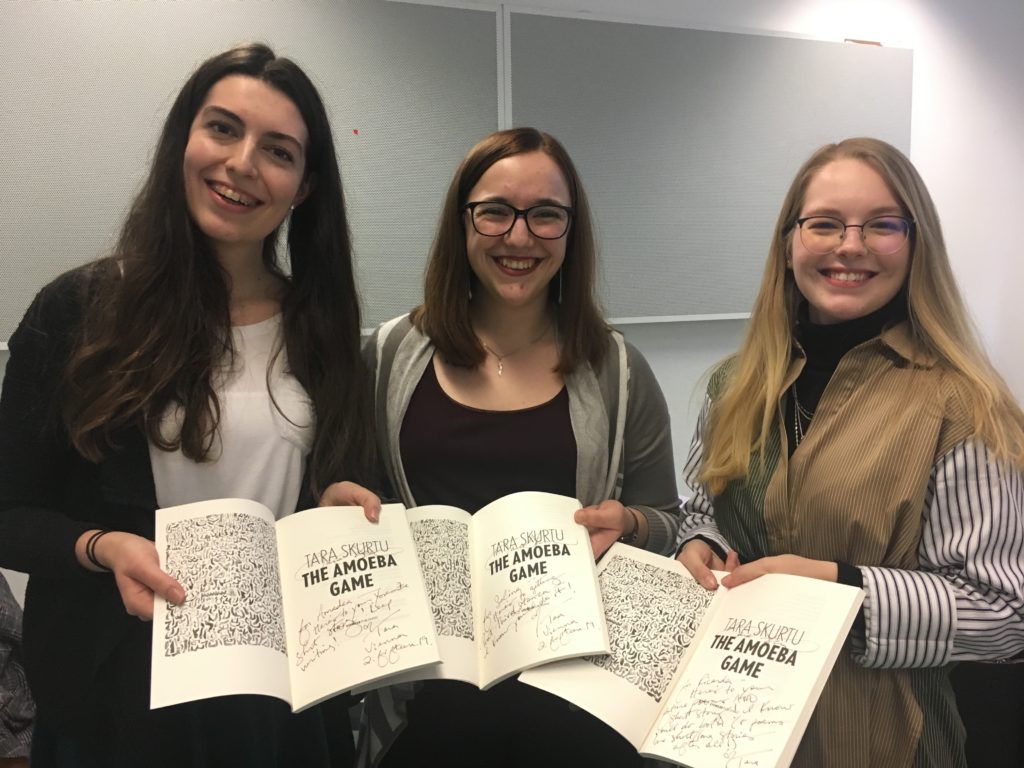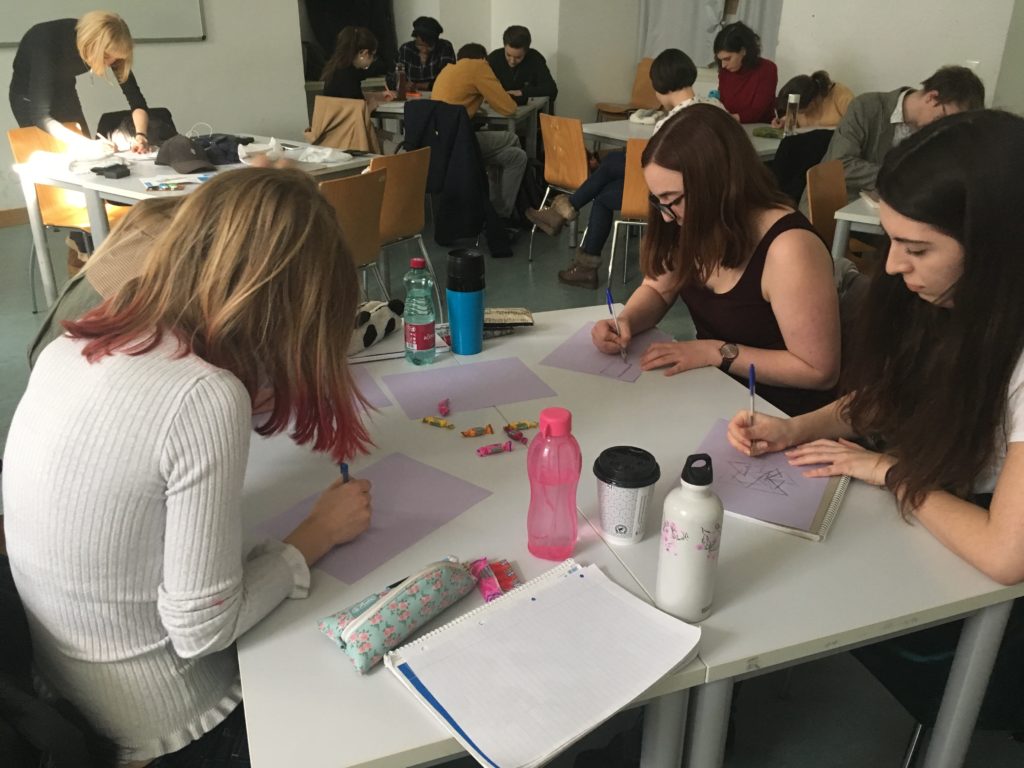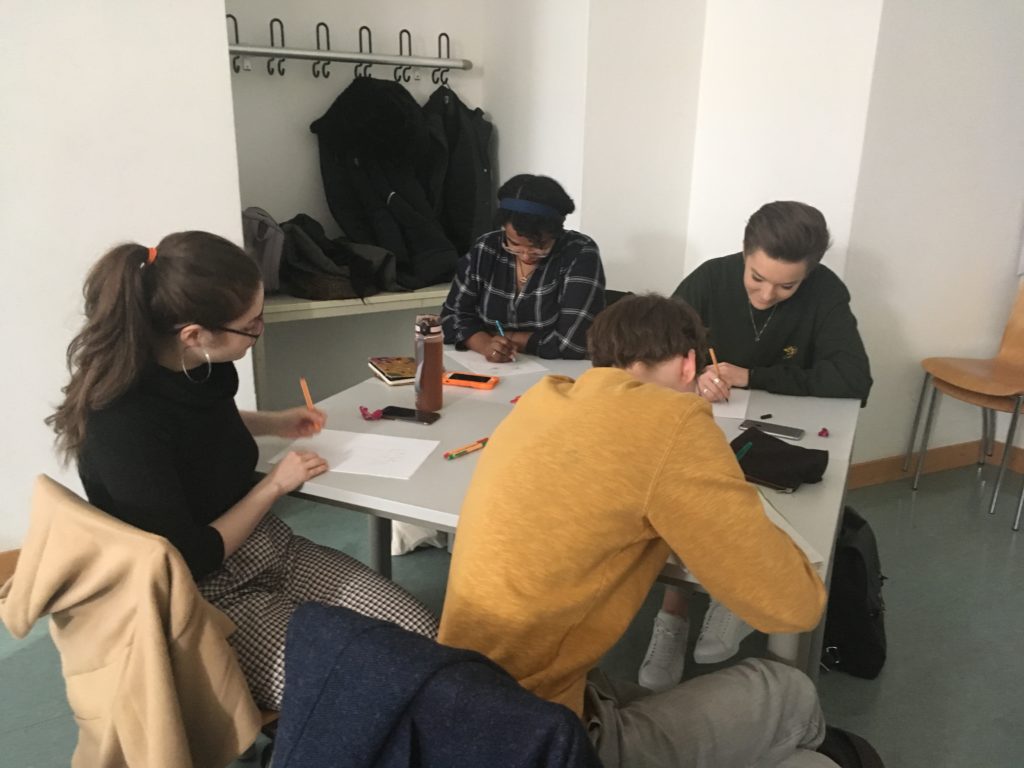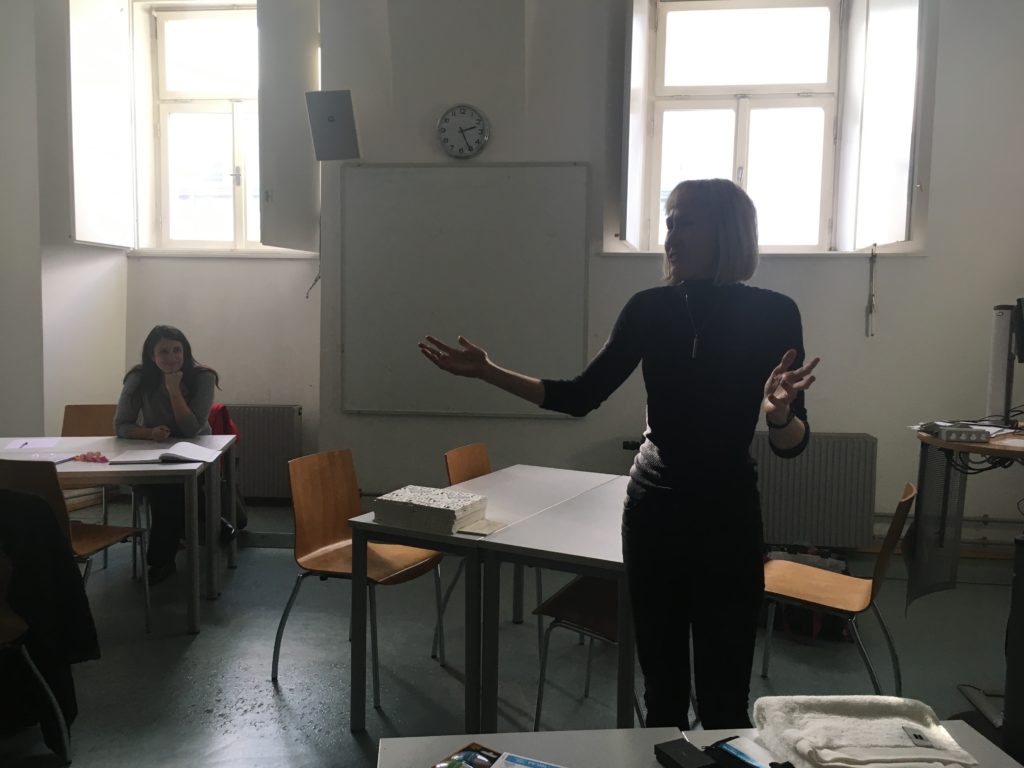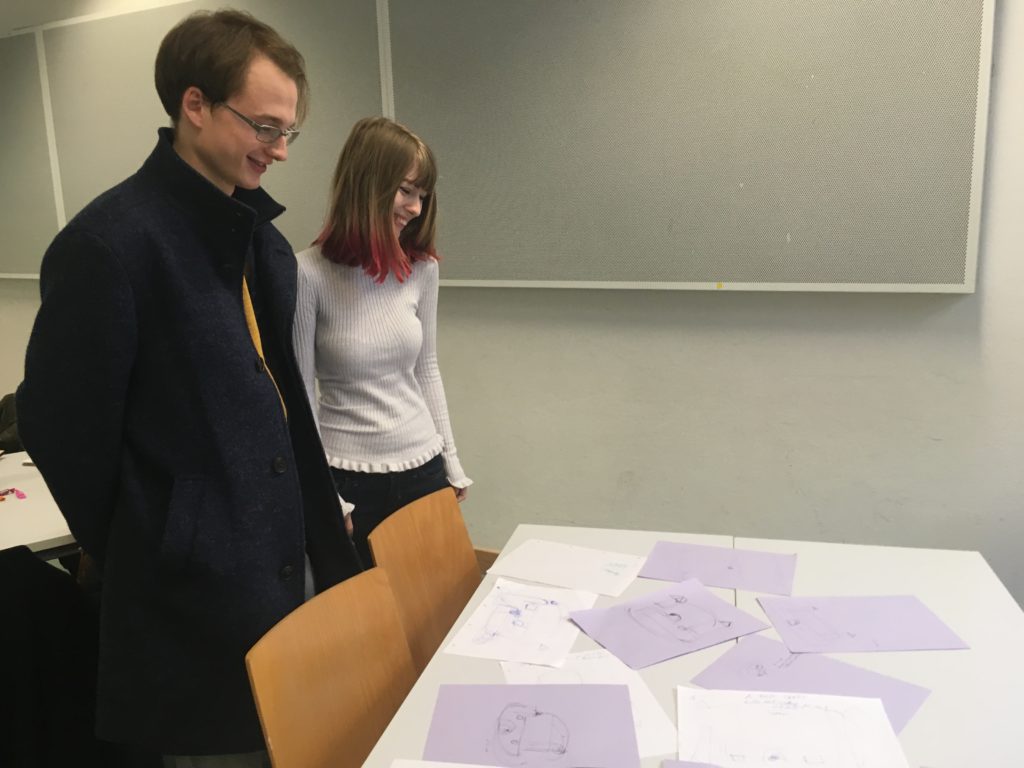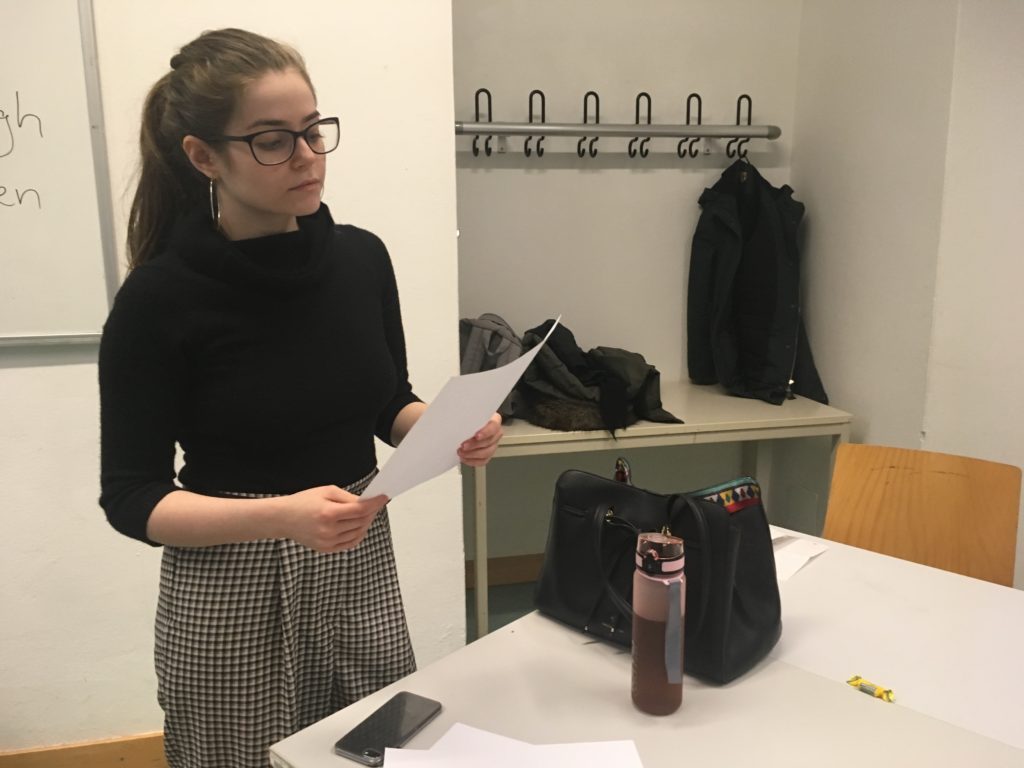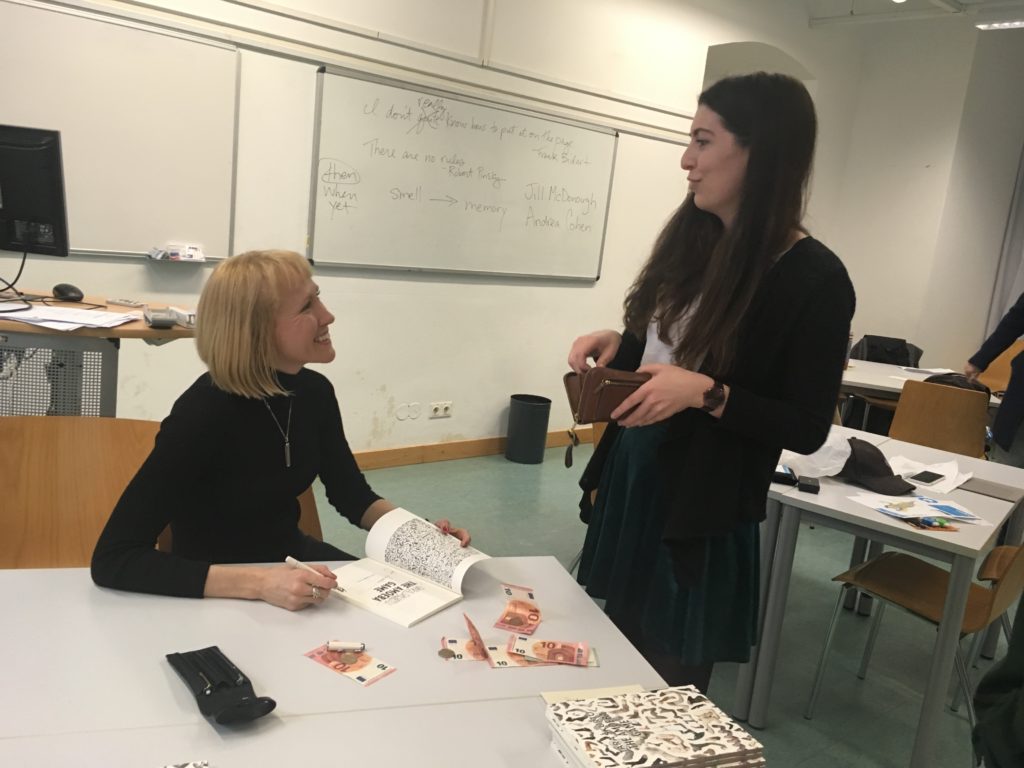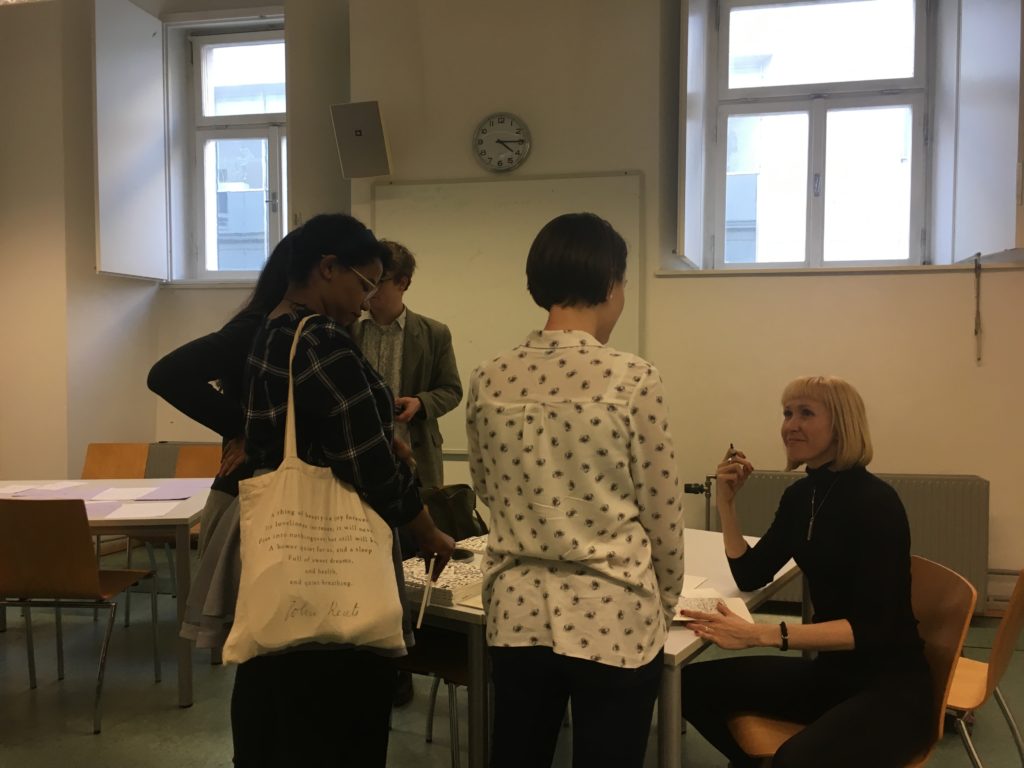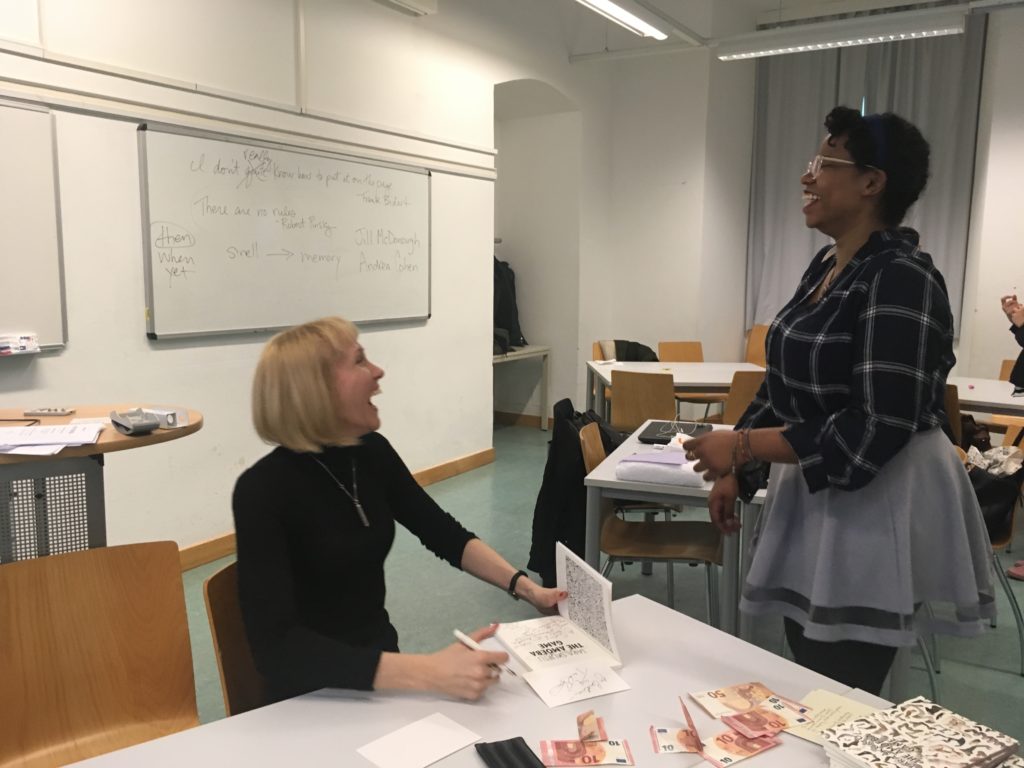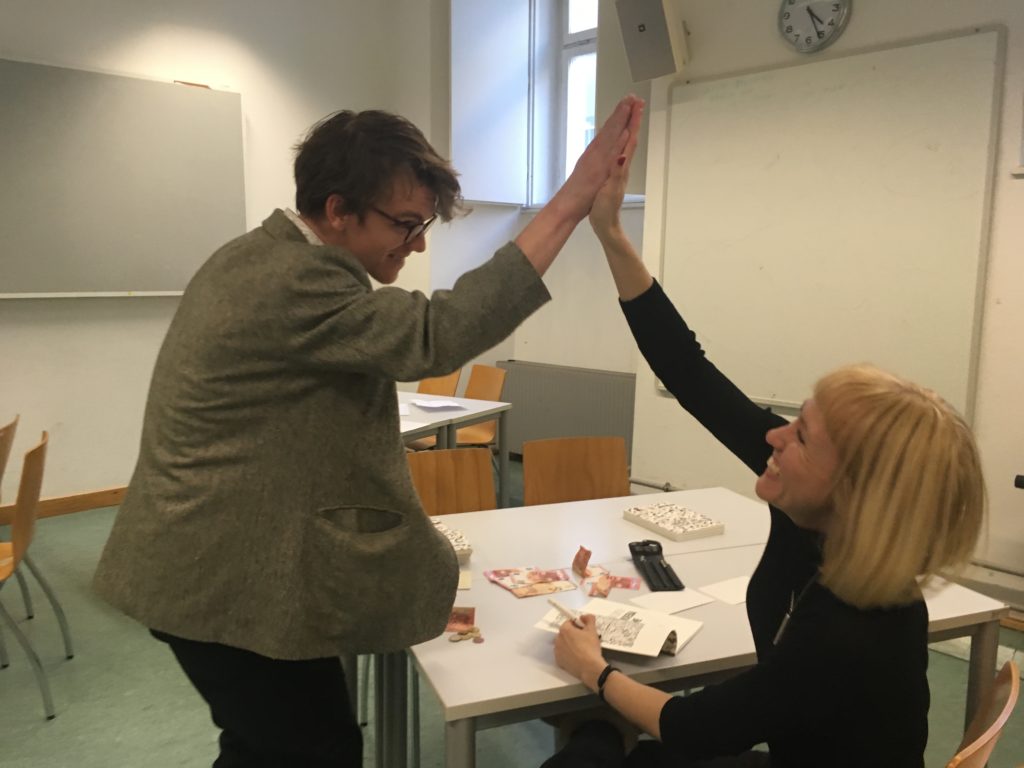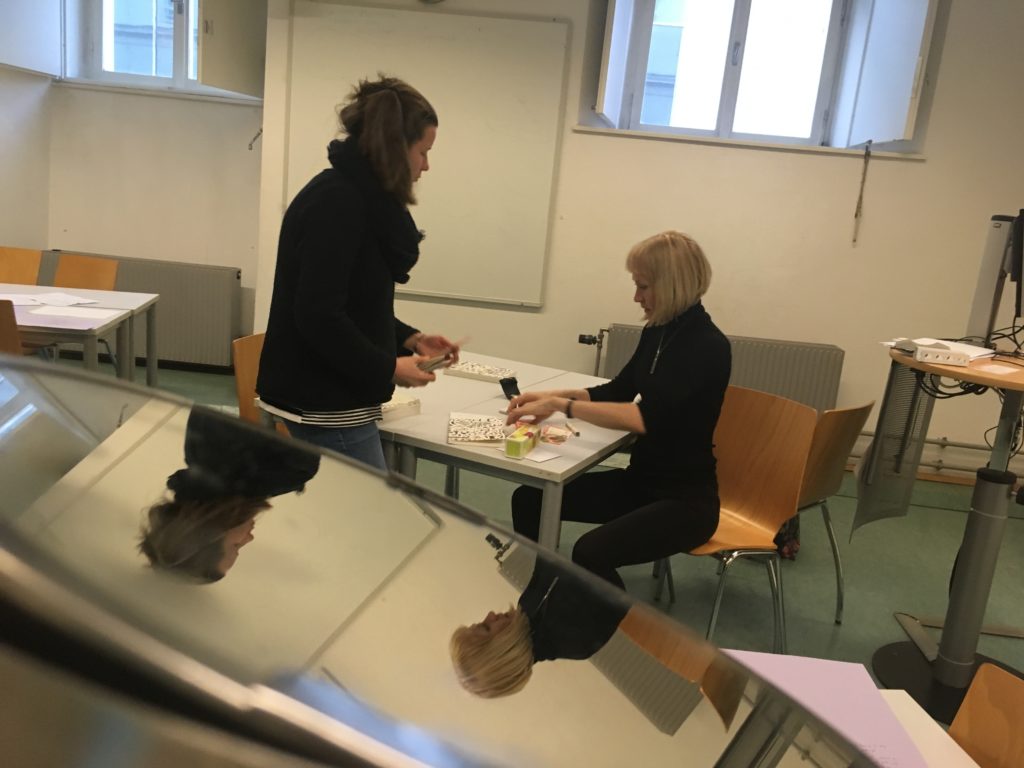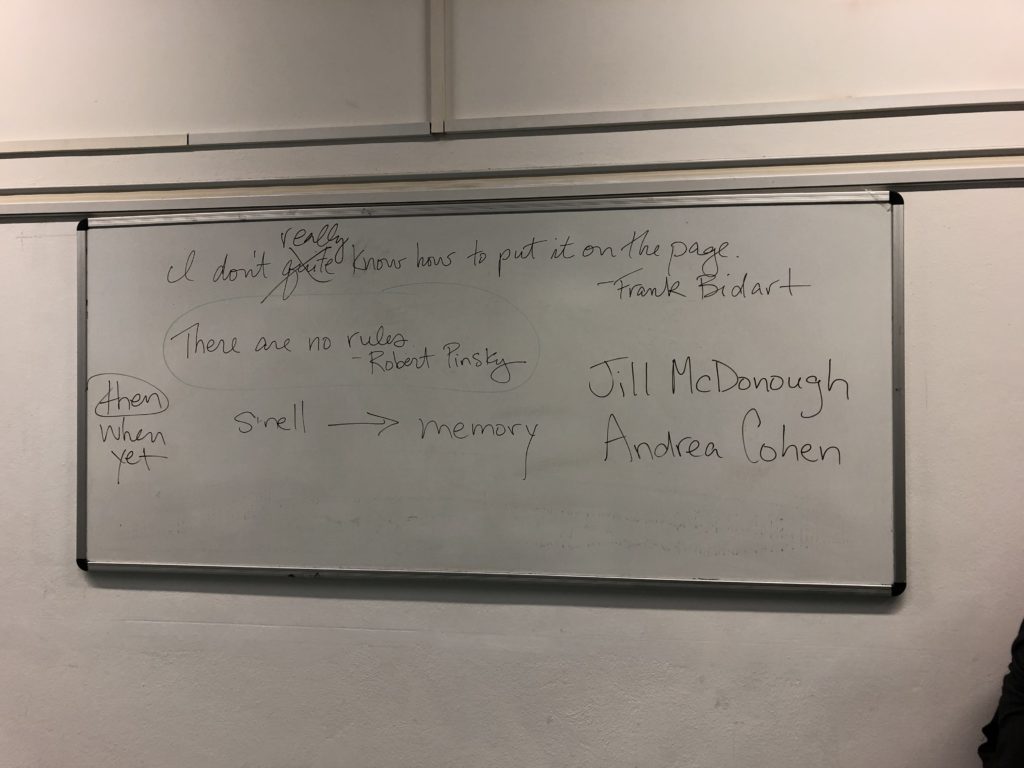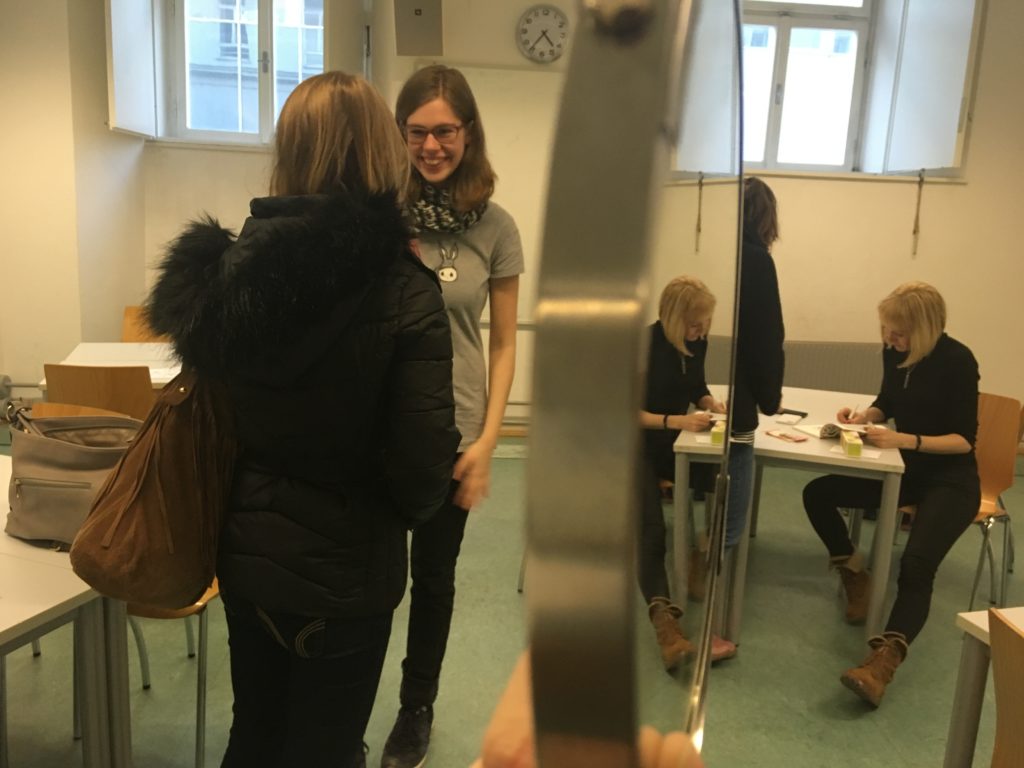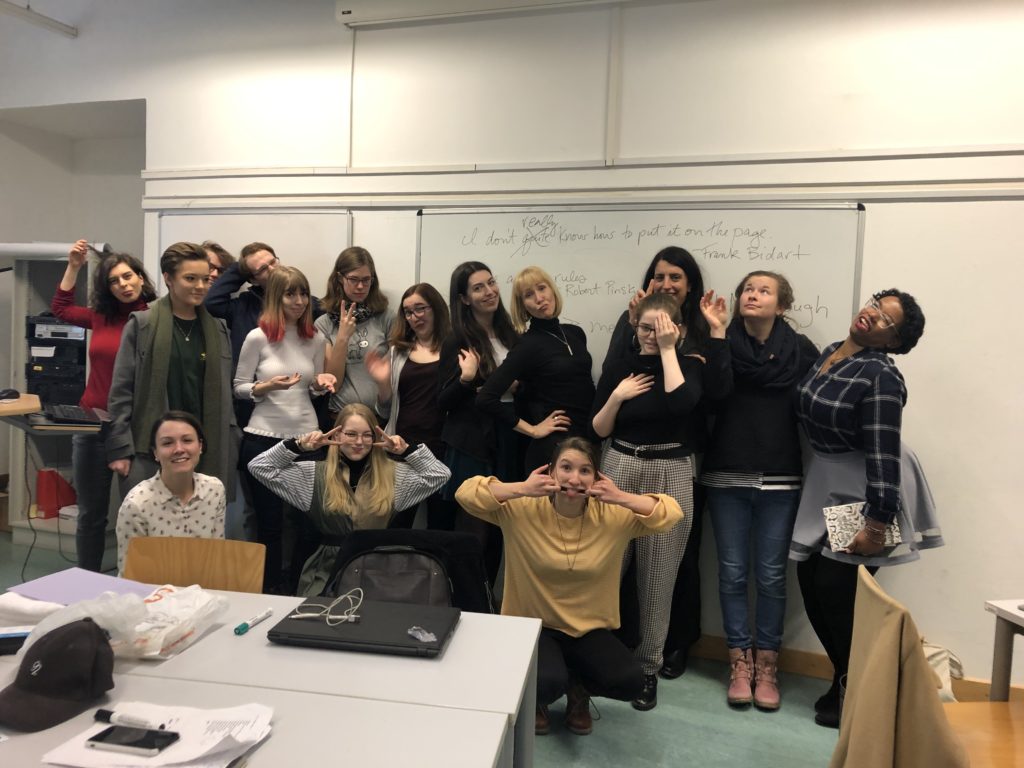 Tara's online nesting places:
Appetizers:
7:32 AM
(originally published here)
I drive below the speed limit
past businesses not yet open,
a house with only one lit room,
pastures of Black Angus grazing.
I roll down the window, rest
my elbow, lean my face
against my palm. Realize
I haven't eaten. Right now
Gramma would've been fixing
breakfast. Weekends at her house
I'd wake while she poached eggs,
halved a grapefruit, filled
my bowl with stale corn flakes
and raisin bran, overripe star fruit—
the shuffle of her plastic-
bottomed slippers on the tile,
gurgle and drip of the coffee
maker, the kitchen radio playing
soft and easy hits from the past.
Biter
(originally published here)
Before you knew words, you'd toddle
open-mouthed, chomp down on the leg
of a table, couch arm, seated ass
of a grown-up. In a memory that isn't
quite mine, you took a chunk
of my cheek between your square
milk teeth. I bit back, and Mom snapped
a close-up. On my right cheek, an imperfect
Morse of dashes shapes your open mouth—
and on your left, my more perfected bite.
Thank you so much for the wonderful workshop, Tara!